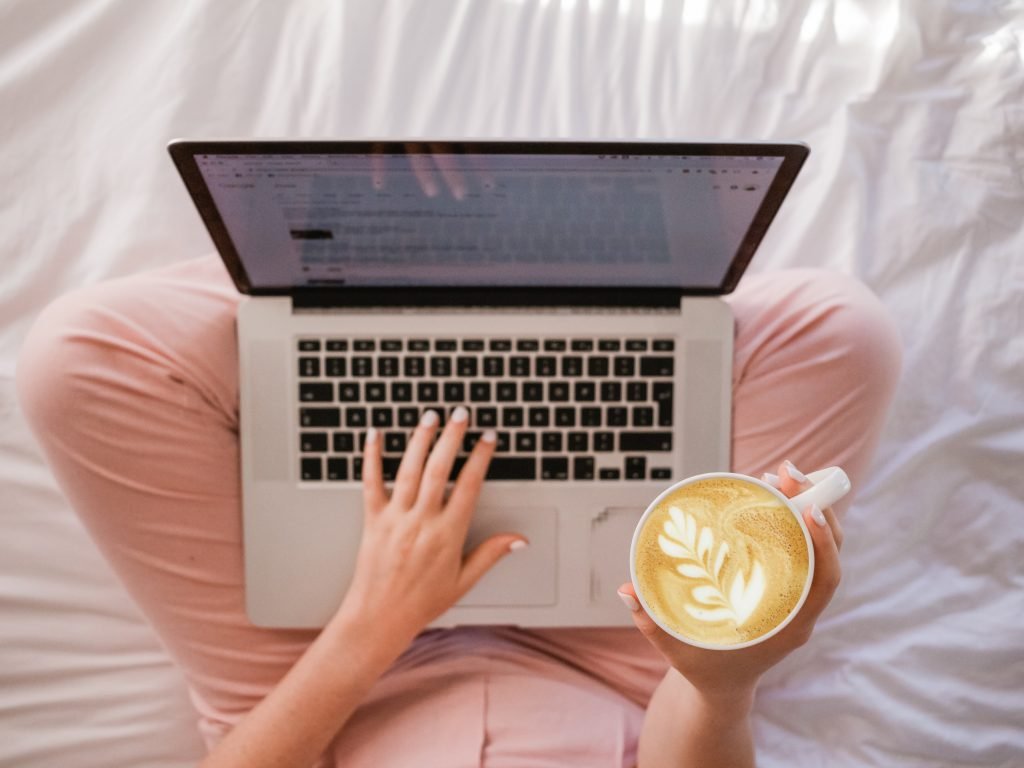 Brand Fuel for the Busiest of Businesses
From core values to mission statements, from brand archetypes to origin stories, I will walk you through all the steps to defining and establishing your brand voice,  consistently incorporating these components throughout all of your brand messaging. Is your copy fueling your brand the way it should? 
Both the caffeinated beverage and a latte (a lot!) of quality services dedicated to the overall success of your business.
Let's face it. You work hard and your copy should too. As a business, every written word sends a message about you and your brand. Ask yourself, is your current copy telling the RIGHT story? And is it telling it WELL?  Don't worry – I can help! I provide compelling copy for local businesses that fuels your brand in a meaningful and authentic way, adding value across all touch points.
Out of all the copy and content writers out there, you deserve to work with someone who GETS you.  Check out what I'm all about and see if we're a good fit for each other. After all, who  wants to pay for services that don't quite get the job done!? That's like paying too much money for a mediocre lukewarm coffee. Thanks, but no thanks!
With Sip of Copy, you'll enjoy...
What kind of copy support do you need?
It's time to break up with the blinking cursor. Let me handle the "wordy" stuff.
I get it. You want to be hands-on with your website copy, but it isn't exactly your cup of tea. I provide compelling copy aimed to drive sales and increase engagement, all while being authentic and true to you and your brand.
Blog Articles & Content Writing
Looking to engage with your online community but feeling bogged down with your blog?  With my services, I will write relevant, high-interest, engaging blogs that drive traffic to your website while highlighting the heart of your business. 
Newsletter Copy & Marketing Strategy
It's important to have a marketing strategy that works for you and not against you.  By developing a strong email marketing campaign and consistent value-filled newsletter service, you will be one step closer to achieving balance and harmony across your brand. 
You're doing great things, so why not document your process and results? I will write purposeful and informative case studies showcasing your previous work and accomplishments so future clients can't say no to the value you have to offer!
In today's day and age, social media is important, whether you like it or not. I write meaningful content aimed to increase engagement and brand awareness across all social media platforms, so just sit back and watch the likes, shares, and comments roll in!
Not sure what you need or where to start?  Need a content audit for the copy you already have in place? Schedule a consultation today and we will brainstorm  and problem solve together. Solutions are just around the corner!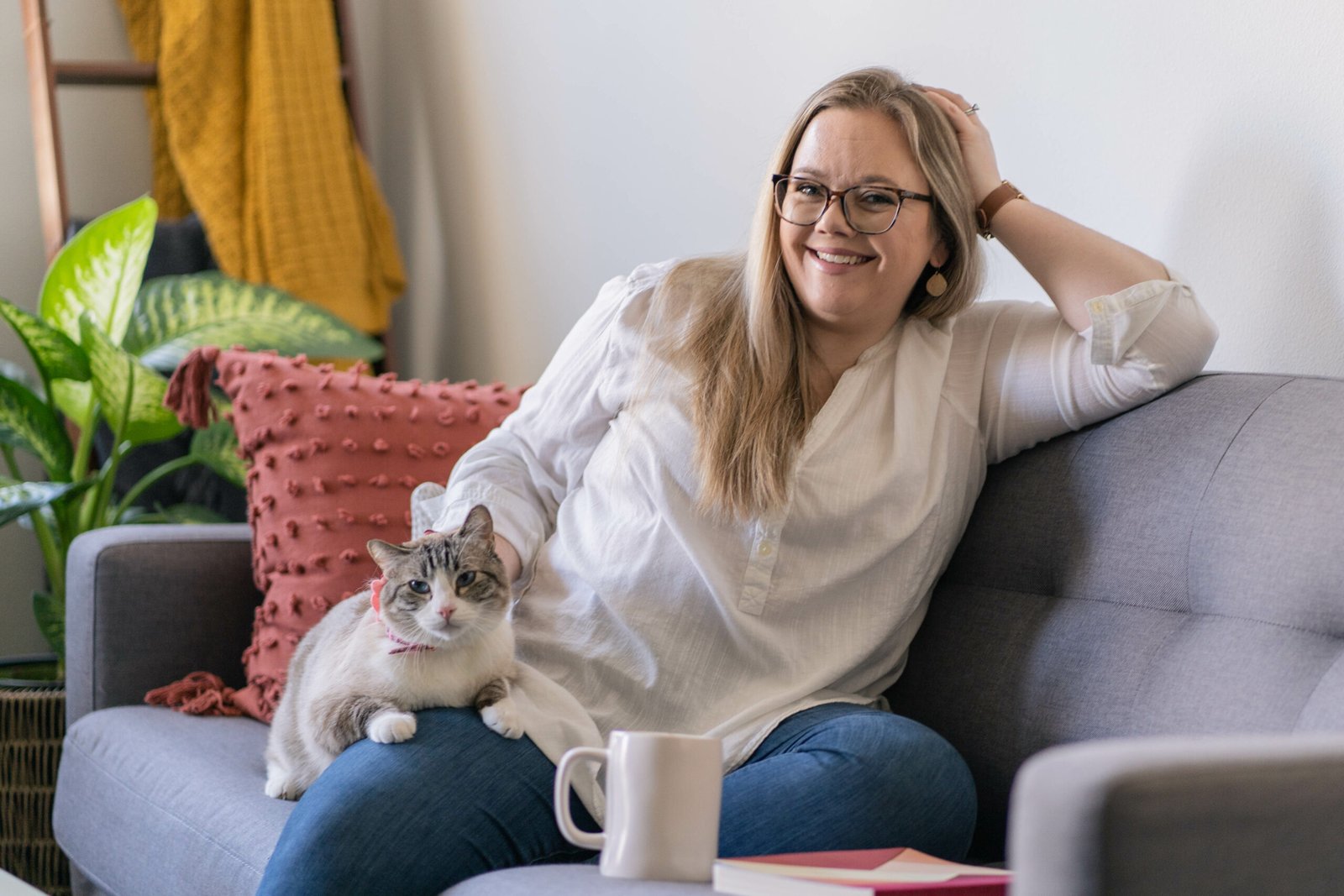 I'm Danielle. Welcome to my little corner of the internet. As a lover of words, I'm here to bring your voice to life. With over a decade of experience teaching English and a collection of degrees under my belt, I strive to help others grow. As a collaborative companion, I help brands find ways to express their vision and CONNECT in a meaningful and authentic way.  
I am incredibly grateful that writing has always come naturally to me. It has been my outlet for reflection, creativity, and self-expression ever since I can remember. I often remind my students that they can do anything they set their minds to. Part of that involves helping them develop strong reading, writing, listening, and speaking skills so they can have multiple doors of opportunity open to them in the future. 
This applies to you too! With my help, I can take the stress of copywriting off your plate so you can focus on other tasks that require your time and attention. Together, we will open more doors of opportunity for you and your business.

Working with Danielle to develop the copy for Coastal Craft was a truly enjoyable and heartfelt experience. It was like Danielle knew me personally and understood my deep level of passion for what I do right off the bat. She blew me away with how well she understood the message I was trying to get across to my customers.
Collaborating with Danielle through my rebranding has been a dream. She is so knowledgeable and supportive which makes doing the work easy and fun. Her thoughtfulness and organization has helped take my brand to the next level.
Working with Danielle is just so easy! Her ability to listen and translate all of my ideas into beautifully written copy has been a game-changer for my website. It's so reassuring to work with someone who just gets me.
My wife Gabriella and I had a great time working with Danielle on not one, but TWO of our businesses. The calls were a blast - they felt like a mixture of catching up with a lifelong friend while at the same time helping us bring the emotions of our business's brand into words that resonate. We actually felt like we had a BETTER understanding of our real values and mission after working with Danielle. We highly recommend this for your personal brand or business to help take you to that next level.